Someone pointed out to me that I should introduce myself. That really didn't occur to me because I figured that's what the "About Me" section is for. I really don't care for small talk in social situations (unless it's about sewing, fitness or being a pun person). So, it makes sense (at least to me) that I would procrastinate on writing an intro to my world. Allow me to reintroduce myself, my name is…I guess Jay-Z penned that one, so I'll start with a love story.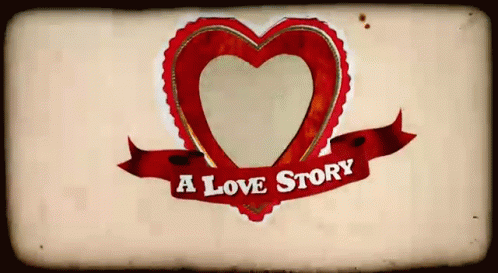 About a decade ago, I would talk to my coworker, Genice, about my various encounters. I would routinely complain about my disappointment in myself for the following situations:
a) knowingly settling for what just wasn't a good fit,
b) dealing with something I really didn't want in the first place (but settled out of convenience because it fulfilled a need at the time )
c) trying too hard to make something work when it was obviously doomed for failure from the start.
After listening to me go on and on about my problems, Genice unknowingly called my bluff and set me up on a blind date…with my first sewing machine. (What else did you think I was talking about?) (Insert canned laughter here.)
Let me give a little backstory. Genice and I were personal trainers at a private gym. Although I was pretty fit, I had problems finding clothes to wear. Most of my wardrobe was spandex, which is fine for a fitness professional or wrestler, but it left me with limited options outside of work. If I bought a top to fit my waist, then it was a smedium at the shoulders, making it look like I had a mad Dowager's hump. If I bought it to fit across my shoulders, Frump City, here I come! I wasn't trying to accomplish the Quasimodo or pregnant look, hence my problem. People used to flirt asking if I was ever told I looked like Serena (Williams). Maybe, squinting from a distance, if I had on a visor and was holding a tennis racquet.
Anyhoo, Genice grew up sewing and convinced me that I should give it a try. So, I went out and purchased a $100 Singer sewing machine and a tunic pattern at Joann Fabrics. I got a slinky knit because of the funky print from Vogue Fabrics and I was ready to sew! All the build up was not worth the hype. Turns out, I just didn't know what I was doing. The slinky knit fabric was too much for me to handle as a novice; and the tunic turned out to be a big flop. I wasn't ready to give up. I really liked sewing, but knew I could be better at it and get more from it as well. I wasn't too proud to admit I needed some guidance from a skilled teacher, so I took a few courses at Vogue Fabrics.
I learned the basics and it was enough to keep my interest, but my schedule changed and I wasn't able to take classes during the day. (I came to the realization that personal training just wasn't for me; I'd rather work out for myself than try to convince others to exercise when they really didn't want to do it). So, I sewed on my own for a few years. A good friend of mine referred me to Making It Sew Fun, where I met the owner/ operator, Cherice Taylor. During our first conversation about my previous experience, she asked me if I knew how to do French seams. I told her told her mine were pretty American and showed her one of my Gordon Gartrelles; so that's where we started.
When she chuckled, I knew she got me. I only took classes for a year, but it was there that she helped me hone my skills on her Janome machines. I fell in love with sewing and came into my own. I could finally be proud to turn my projects inside out. It no longer made me self conscious if someone asked me if I made something because I knew that it looked handmade, not homemade. Making it Sew Fun is currently on hiatus doing prep work with alterations for a revamped sewing program, but will reopen soon. I will provide an update in the future for those in the Chicago area that are interested.
So that's a little about me and the inspiration for this blog. Like every great relationship, we have our ups and downs. Sometimes I get frustrated and have to walk away to clear my head, but we always make up for a beautiful outcome. Anything worth having is worth the challenge, right? That's my story and I'm sticking to it. How did you first start sewing? What motivates you to sew or want to start?